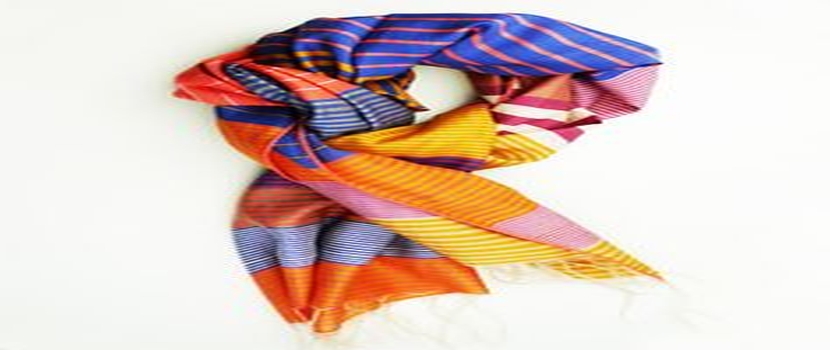 The Indian handloom industry not only manifests the diverse culture and heritage of India but also channels the experience and imaginations of the artisans on the blank canvas. The handloom scarves manufacturer, for instance, has undergone a dramatic revolution in terms of modernization and innovation. The scarves' handloom manufacturers constitute the vibrant and rich aspects of the Indian heritage.
Let's delve deeper into what makes the handloom business one of the most sought-after and popular.
Why Handloom Scarves Are Trending?
The handloom scarves are known for their innovativeness, versatility, and flexibility. The power of handloom in scarves lies in the ease of incorporating the latest designs, which can be recreated by the Power Loom Sectors. The greatest advantage of handloom scarves manufacturers is their adaptability to market needs, environmentally friendly quality, minimum use of power, and less capital intensive.
Why Buy Handloom Scarves?
The artistry level and intricacy accomplished in the handloom scarves are unparalleled. There is multiple handloom scarves supplier in Kolkata who's offered scarves are beyond the ability of modern machines, owing to their designs and weaves.
That said, there has been a high surge in handloom scarves in the last few years. The more convincing buying element for handloom scarves, however, is that they are not only good for us but also the environment around.
How is E-Commerce Impacting the Business of Handloom Scarves?
The biggest impact on the handloom scarves in Kolkata and all other places is the ability to cater to the market demands.
With the gradual preferential change by the Indians towards handloom scarves, the e-commerce market is slowly making handloom scarves available to every customer's doorstep. You can buy handloom scarves at the best prices from the e-commerce stores and get to choose from a variety of designs.
Stylish and Classy Handloom Scarva Styling Tips to Follow
Handloom scarves in Kolkata are simply unbeatable, not only because of their marvellous designs but also because of their flexibility to complement almost any outfits. Here are some of the latest handloom scarves styling tips given by the experts for you to try.
Head Wrap in Bandana Style
If you are amidst those bad hair days and need tips on how to keep them in place then your handloom scarves can be your greatest saviour. Use them to create a bandana and easily keep your tresses in control. The bandana style head wrap is sure to go a long way in fetching your compliments and keeping you stylish throughout the day.
Ace-up Your Messy Buns
If you love styling your hair to messy buns, then you get your hands on handloom scarves. Messy buns look super-cool but can get a little difficult to achieve. However, if with a handloom scarves by your side, you can pull off the best messy bun in town. Use your handloom scarves to hold your messy bun in a quirky style.
Choose Cowl Wraps to Keep You Warm
The cowl wrap scarves style is for the chilling winter months when you have to keep yourself all cozied up. Tie one of your pretty handloom scarves around the neck in the shape of a cowl, to keep yourself cosy and warm through the season. You are free to pair a fuzzy sweater, a pair of high boots with your cowl style scarves to slay during the winters.
Make a Massive Bow Tie
Transform your basic outfit into formal wear almost instantly by putting your handloom scarves to use. Just tie the scarf all-around your neck into a huge bow and let it do its magic in making you look like a corporate woman. The bow tie scarves style is perfect for all the scheduled meetings and all kinds of conferences.
So, get your handloom scarves now and turn yourself into a diva with these styling tips. You can also try different scarves tying styles from the internet to make the most of your handloom scarves.